100% HOMEMADE
FRESH TASTY LOOKING GOOD
Make your day last a little longer with the taste of our food.
FRESH & TASTY
DAILY SALAD
Whip up this simple, fresh and fun crunchy summer-inspired salad to impress.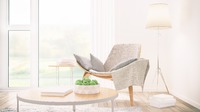 WARMING UP
There are more than just salad and cold dish, we do serve some warm/hot dish during the day.
follow us in Facebook or Instagram, we will keep updating.
PREMIUM & FRESH
HANDMADE
CHOCOLATES & BREAD
The very delicate and precise preparation of Pralina's high quality chocolate is something unique and every bite is proof.
with our homemade bread and pastries by sonja vilkman.